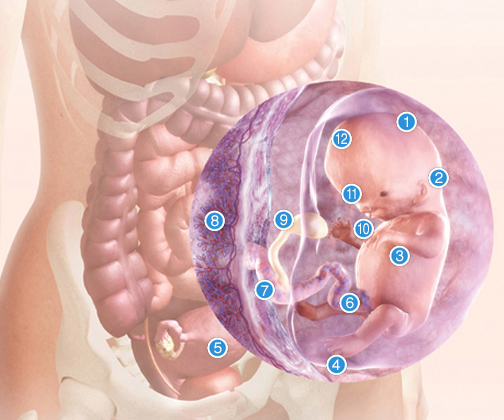 This is your baby's last week as an embryo; next week she'll be known as a fetus. Her major organs are in place, although by no means in full working order. There's a long way to go yet and her body systems will continue to mature for the rest of pregnancy, and beyond. The most noticeable difference to your body will be in your breasts. You may well have gone up a cup size-or more.
excerpted from:
Excerpted from Pregnancy Day by Day.
Copyright © 2008 Dorling Kindersley Limited.
Buy this book now!