Managing Preexisting Illnesses During Pregnancy
High blood pressure, thyroid problems, and bowel disease
High blood pressure
If you have high blood pressure that requires medication, check with your doctor that the medication you are on is safe to use during pregnancy. It's important to continue your medication so that your blood pressure is controlled, because high blood pressure can be dangerous both for you and your baby. Your doctor will frequently check your blood pressure, and will test your urine to check for the presence of protein, because high blood pressure and protein in the urine are symptoms of the condition preeclampsia. Your doctor may also recommend additional scans to check that your baby is growing well.
Thyroid problems
If you have an underactive thyroid gland for which you are taking thyroxine, you'll need to have a blood test to ensure that your thyroid is functioning well and that you're taking the correct dose, since sometimes the thyroxine requirement increases in pregnancy. It's important that you are not lacking in thyroxine, because this may affect the baby. If you are being treated for an overactive thyroid gland, check with your doctor that you're taking a thyroid medication that is safe in pregnancy. Your thyroid function will be monitored to check that your medication doesn't need to change.
Bowel disease
Women with inflammatory bowel conditions, such as ulcerative colitis or Crohn's disease, usually find that their condition improves during pregnancy, although you may relapse after the baby is born. Although it's unusual for bowel conditions to cause major problems during pregnancy, it is important to check that you are not anemic, which can be a side effect of some bowel conditions, and your doctor may recommend extra scans to check that the baby is growing well.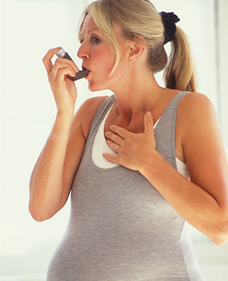 excerpted from:
Excerpted from Pregnancy Day by Day.
Copyright © 2008 Dorling Kindersley Limited.
Buy this book now!