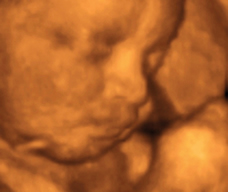 Your baby today
Soon your baby will be approaching a time when the lungs can fully support him after birth. At 33 weeks though, most babies would still need some help with breathing if born this early. Your baby will be regularly practicing these breathing movements inside.
Choosing who will be present at the birth with you is a big decision, so start thinking about it in good time.
You can choose whoever you like to be your birth partner, though the doctors and nurses might object if you have a team of people! If you do want more than one partner, get approval ahead of the birth and put this in your birth plan (see Your birth plan and Birth ideologies). You may want to ask your mom, sister, or close friend in addition to your partner. You might also find that your partner is unable to be there, for example if he is unavoidably going to be out of the country. If you're comfortable with it and feel that you will benefit from someone else being there, then ask away. You can put who you want to be your birth partner or partners on your birth plan. Of course, if you're going to ask someone else other than, or in addition to, your partner to be present, discuss it with him first. He might not be so thrilled at the idea of your mom being present, but explain why you would like her there. Remember that this is a special occasion for him as well and he may have his own preferences for who is or is not present at the birth.
Now might also be a good time to discuss things like whether you want a video made of the birth, but you may prefer that your partner supports you, rather than handling the camera!
Time To Think About
Active birth classes
The goal of active birth classes is to make women feel good about their bodies and give them the confidence that they have the mental and physical reserves to have a successful birth experience. Classes are generally appropriate regardless of fitness level, flexibility, and your stage of pregnancy.
Active birth classes promote the benefits of yoga and exercise as both physical and mental preparation for childbirth.
Yoga strengthens the body, improves posture and circulation, and teaches how to use relaxation and breathing techniques to relieve stress.
Like prenatal classes, active birth classes allow you to meet other parents-to-be and share their pregnancy experiences.
The downside is that these classes aren't widely available, so they get booked quickly and can be expensive. Ask your doctor about local classes. If you can't find a class in your area, read an active birth book or consider taking a prenatal yoga class.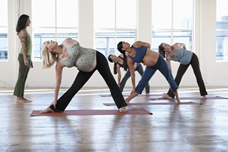 excerpted from:
Excerpted from Pregnancy Day by Day.
Copyright © 2008 Dorling Kindersley Limited.
Buy this book now!