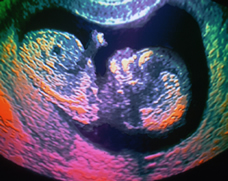 Your baby today
In this week, the lungs become almost fully functional and able to support the baby if delivered early. This baby at this time is still considered preterm and it is not until 37 weeks that the baby's maturity is such that full term is reached.
Don't forget this is a life-changing time for your partner, too, so find positive ways to involve him in the time preceding the birth.
There is, understandably, a lot of focus on women in the lead-up to childbirth, but it's important not to neglect the dads-to-be. Your partner may be getting anxious about the birth itself, fearing that he might not manage well with being in the delivery room or just concerned about how it will affect him to see you in pain. Some men feel guilty that they cannot take their share of the pain and help more during labor.
Aside from thinking about the birth, your partner may be anxious about the fact he'll be responsible for a newborn baby in just a few weeks! Talk to your partner if he appears anxious and involve him as much as possible-from helping you cope with pregnancy discomforts to preparing for the birth. If you've written a birth plan and Birth ideologies), go back over it now and discuss what might happen and how your partner could help on the day.
You could practice positions and breathing techniques for labor so that he feels more confident about helping you manage. If possible, he could go to your final prenatal appointments with you, where he can discuss any concerns he has with the doctor.
Focus On... Dads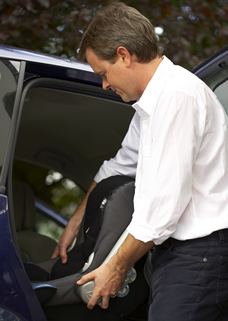 Ask A... Doctor
I'm having my twins next week, but will I be able to love them both equally?
Although this can be a concern, it is more likely to be the case that rather than favor one child over the other, a parent gives more love and attention to the baby who needs it most at that time.
It is also possible that the strain of having two babies in the house may increase the likelihood of delayed bonding, although this can also happen if the birth has been traumatic; if the mother or indeed the father is exhausted; or if one baby has taken time to establish feeding, or is more fractious than the other. This does not mean that bonding will not take place over time.
In every family, there are bound to be ebbs and flows of love between parents and children. When a parent has two children born at different times, that parent may love one child differently than the other, but this does not mean that the love a parent has for one child is to the detriment of the other. If once your babies are born you still have concerns, speak to your doctor.
Excerpted from Pregnancy Day by Day.
Copyright © 2008 Dorling Kindersley Limited.
Buy this book now!
© 2000-2016 Sandbox Networks, Inc. All Rights Reserved.