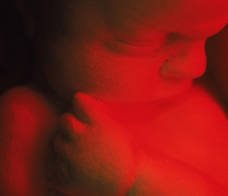 Your baby today
Your baby will be able to recall and recognize the frequency and pattern of the most familiar sounds he hears within the uterus-your voice. Also, you might have noticed that loud noises may startle your baby during these final weeks.
If you're lacking in energy, try carb loading. This is also an effective measure in the days leading up to labor.
The idea behind carb loading comes from endurance athletes, who get 70 percent of their calorie intake from carbohydrates for three days prior to a big event. This enhances muscle uptake of fuel so that muscles are fully loaded with glycogen, the form in which carbs are stored in the body. If you're feeling tired, and especially prior to being active, ensure you take on plenty of carbohydrates.
In the days before your due date, base meals on carbohydrates, so that this food group provides up to 70 percent of your total calories. Include cereal or bread for breakfast, sandwiches for lunch, and include pasta, rice, or potatoes at dinner.
Making the most of maternity leave
Maternity leave offers a great opportunity to prepare yourself for the birth of your baby.
Take time to rest. While it may seem like the optimum time to rush through a long "to-do" list, it's important to conserve your energy for the birth, and the weeks afterward.
Prepare your hospital bag (see Items for your hospital bag), or anything you may need for a home birth (see Ask a Doctor).
Make a list of everyone you'd like contacted after the birth.
Put together some natural remedies to help you through labor and its aftermath. Lavender oil can be sniffed during labor to relax and calm. You may need ice packs if you end up having an episiotomy (placing ice pads or chilled witch hazel pads on the area may soothe your pain). Ask your doctor about safe pain medications for after delivery, or, if you want to avoid medications, ask him or her for drug-free suggestions.
Prepare a few freezer meals. There can be nothing better than having an already prepared, healthy meal on hand that can be taken right from the freezer when your arms are full with your new baby, and you lack the time and energy to get dinner on the table.
Sort your baby's new clothes into sizes, so you don't find yourself searching through piles to find something that fits.
Get ahead by preparing your birth announcements – address and stamp envelopes, or design something that can be sent via e-mail, so that you only need to slot in your new baby's photo and details at the last moment.
Get a manicure, pedicure, or massage. Not only will time be tight after your baby arrives, but money may be, too! Take the opportunity to lift your spirits and feel your best.
Produce something creative – paint your baby's nursery, cross-stitch a little pillow or picture, make a crib bumper, start a scrapbook, or simply write a letter to your baby to put in a keepsake box. These personal touches are satisfying, and will be treasured for years to come.
Catch up with friends and family for lunch. It may be some time before you feel like going out again once you're getting used to being a parent and enjoying your new baby in the comfort of your home.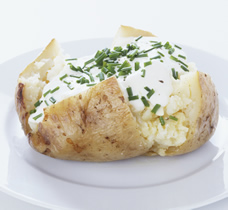 excerpted from:
Excerpted from Pregnancy Day by Day.
Copyright © 2008 Dorling Kindersley Limited.
Buy this book now!