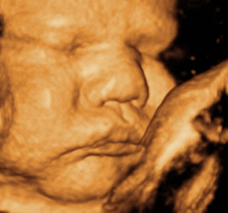 Your baby today
If you are having a planned cesarean delivery, this is usually offered now-in order to balance the chance of labor starting unexpectedly with that of delivering your baby too soon. It is best for babies to be delivered as close to the due date as possible.
It's good to revisit your birth plan at this late stage since you may feel differently now about some of the requests you made.
A birth plan is usually filled in earlier in pregnancy, and you may not have given it much more thought since (see Your birth plan and Birth ideologies). Now that the birth is imminent, look over it with your partner to figure out whether you've changed your mind about anything. For example you may be veering toward a more natural birth or, conversely, you may now be certain you want an epidural. Adapt it as you wish and discuss it with your doctor, if necessary. Since your partner will be your advocate in labor, putting your requests forward to your labor nurses and doctor if you're unable to express them, it's important that he understands your wishes and that they're fresh in his mind.
Remember, though, that you won't really know how you'll feel or what you want until you're in labor, so keep an open mind and be prepared to adapt your plans on the day if it's in the best interests of your baby's well-being. Get your partner's view. Remember that this is a big event for him, too: the moment when he'll meet his baby for the first time. He may have anxieties and concerns and want reassurance about what his role will be on the day: tell him how you think he can best help you, whether it be a massage or just holding your hand throughout. Discuss how you both are feeling in the preparation for the birth-your concerns, hopes, and expectations.
Ask A... Mom
How many visitors can come see the new baby in the hospital?
Check the hospital's policy, but this is generally up to you. If you want your friends and family to come, by all means you can invite them-just be sure to check the visiting hours. Right now, you might think you want a roomful of visitors, but you may change your mind after you've been through labor and delivery, so wait to make your decision. You might just want to sleep or spend time alone with your partner and the baby. Remember, too, that young children (other than immediate family) may not be allowed to visit.
Staying close
It can be difficult to think of anything but the birth and meeting your baby when you are this close to the end of pregnancy. Try to focus on other things, too: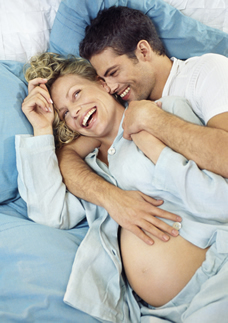 Excerpted from Pregnancy Day by Day.
Copyright © 2008 Dorling Kindersley Limited.
Buy this book now!
© 2000-2016 Sandbox Networks, Inc. All Rights Reserved.