Previous
Week
Your 27th Week
You may find it difficult to sleep due to your Baby's activities.
Next
Week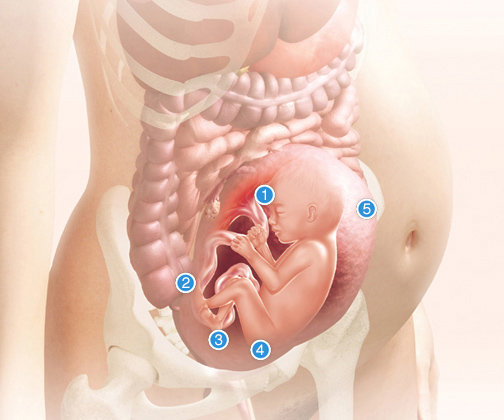 Space is now getting tight in your uterus. The baby is likely to give you a few sharp jabs with his feet and fists as he stretches and turns. However uncomfortable the kicks may be, you'll find them a welcome reassurance that the baby is thriving. Relax in bed or in the bath and watch your belly-you'll be amazed and amused at how it pops up and down and moves around.
Excerpted from Pregnancy Day by Day.
Copyright © 2008 Dorling Kindersley Limited.
Buy this book now!
© 2000-2016 Sandbox Networks, Inc. All Rights Reserved.