Previous
Week
Your 32nd Week
Your midwife will be monitoring your baby's position in the uterus.
Next
Week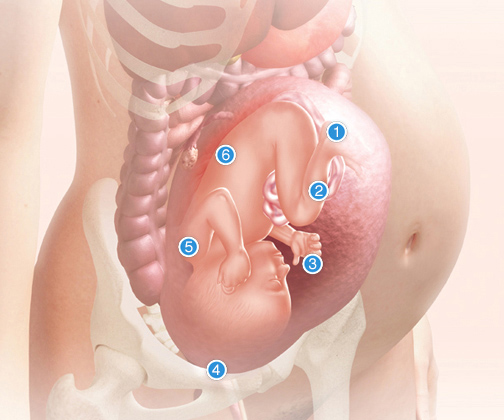 The baby has not settled into her final birth position just yet, but an assessment of how she's lying will be made at every routine checkup. There's still room in the uterus for your baby to exercise her limbs and she's getting much stronger and more active. You'll know all about it! As your belly gets bigger, it may become more difficult to be very active and to get comfortable when you're sitting or lying down.
excerpted from:
Excerpted from Pregnancy Day by Day.
Copyright © 2008 Dorling Kindersley Limited.
Buy this book now!