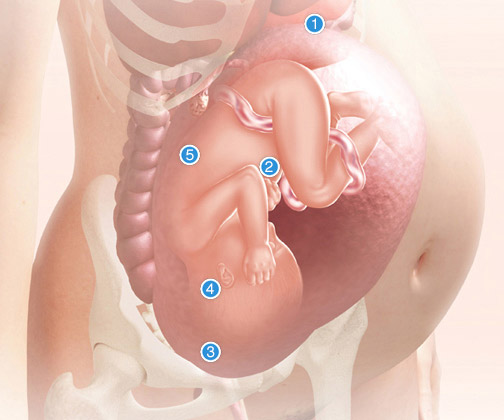 You're now about as big as you're going to get. Soon-maybe this week-the baby will drop down lower into your pelvis, ready for birth. Your belly may shift downward, too, giving you a different shape. This doesn't necessarily mean that labor is imminent, so don't worry about the baby "falling out." You're likely to still have some time to enjoy maternity leave and get organized.
excerpted from:
Excerpted from Pregnancy Day by Day.
Copyright © 2008 Dorling Kindersley Limited.
Buy this book now!